There is always some disturbing light whether driving by day or night.
The 2 in 1 Anti-glare Filter filters out 90% of harmful rays, protecting your eyes day and night. 
Block out glare sunlight during the day and high beams at night to make driving safer.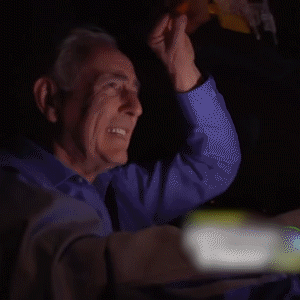 Replace the role of sunglasses, but more convenient than sunglasses!
Perfect for those who don't like wearing glasses, those who have already worn myopia glasses, or those who don't have sunglasses in their car!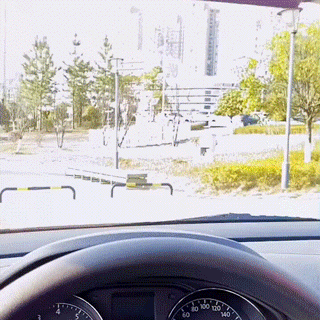 MAIN FEATURES
2 in 1 Anti-glare Filter
2 in 1 design effectively blocks the strong, exciting sunlight in the daytime and car high beams at night, making the eyes more comfortable.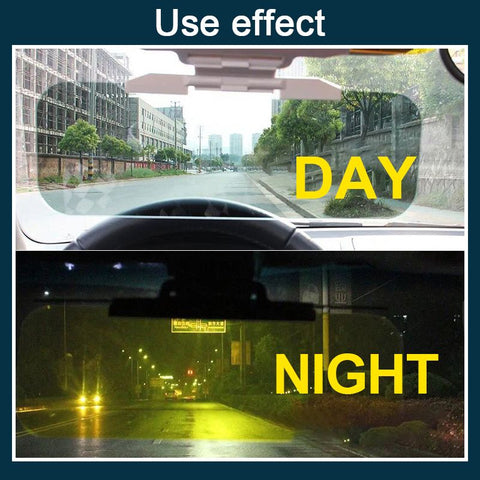 Safer Driving
The anti-glare filter helps relieve eye strain and allows you to drive safely under strong light.
Replace the role of sunglasses, but more flexible and convenient than sunglasses!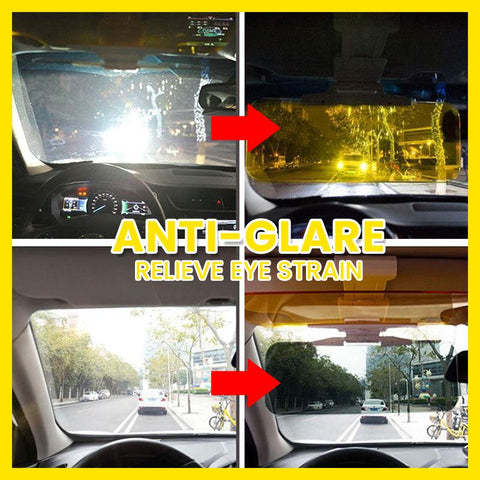 Easy Installation
It is very quick and easy to install, just clip it onto the overhead visor. Say goodbye to cumbersome products that are difficult to install! 
You can easily adjust its position and angle according to your needs.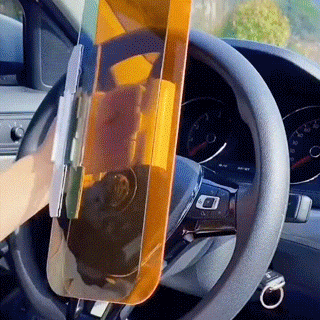 Premium Quality
Made from premium quality thick, very strong, safe PVC material to provide maximum strength and durability for long-lasting usage.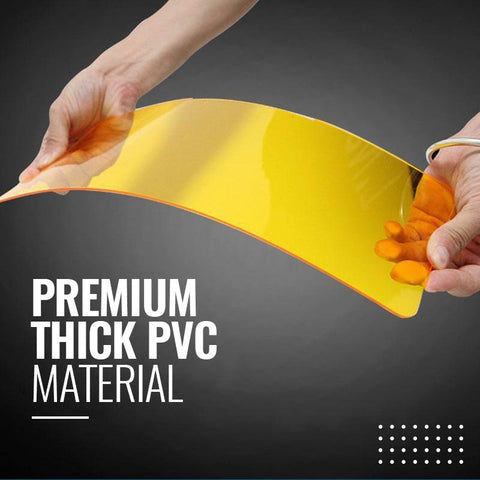 Universal
The clamping range is 12-19cm/ 4.7-7.5″, compatible with almost all cars. It can be folded easily when not in use, saving space.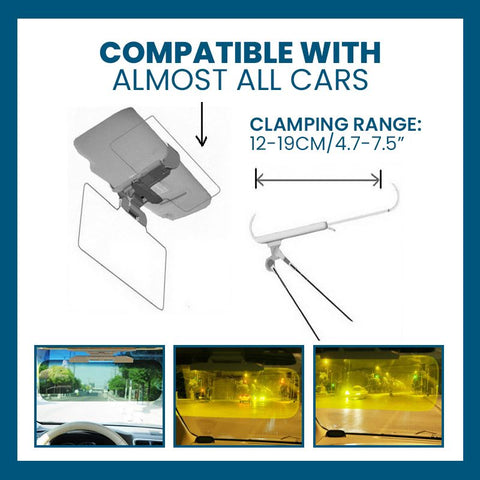 SPECIFICATIONS
Material: PVC
Size: S- 32x12cm, M-32x14cm
Weight: 200g
Applicable Range: 12-19cm/ 4.7-7.5″
Package Includes: 1x 2 in 1 Anti-glare Filter