🧤 Improving Your Quality Of Life Is As Simple As Wearing These Powerful Gloves! 🧤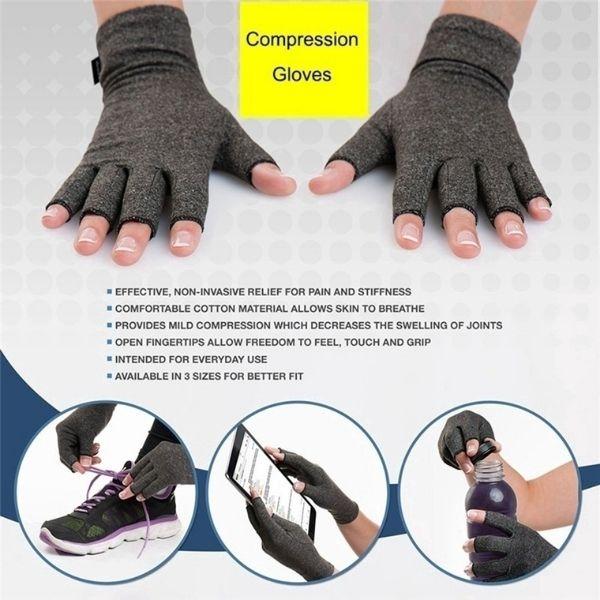 🧤 Discover Stronger Hands In Minutes! 💪
Arthritis pain can make it hard to go about your daily life
Arthritis pain can make it hard to go about your daily life, and that's especially true when the ache is located in your hands. Unlike pain in the other parts of your body, you can't simply "rest" your hurting hands or rely on OTC pain medications 24/7. What you can do, though, is offer your hands support in the form of an arthritis glove that's designed to reduce many of the unpleasant symptoms of arthritis, including swelling, stiffness, and pain.
Providing gentle compression and therapeutic heat throughout your hands and wrists, these gloves improve blood flow, oxygen levels and nutrients in your hands. This alleviates pain while keeping your hands comfortable and dry.
They are perfect for relief, prevention and recovery from arthritis, carpal tunnel, tendonitis and more. You're just one session away from doing what you love pain-free and with ease!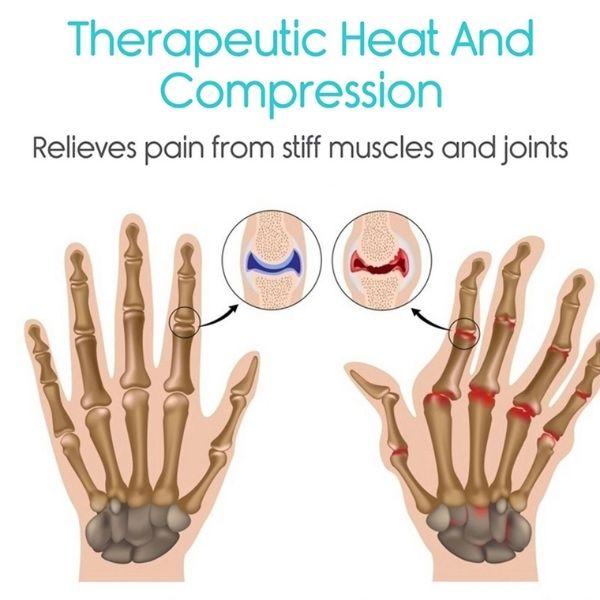 ✨ Discover Relief With The Power Of Copper ✨
What's so special about copper?This element helps improve blood circulation and increase energy and boost detoxification within the human body. 
Copper is widely seen as a mineral that can increase energy and mental agility, making it a popular secret element in health and well-being. 
Our Copper Compression Arthritis Gloves feature copper fibers interweaved with cotton to help stimulate and activate deep repair in the hands to minimize pain and inflammation with chronic wear.
High elasticity compression gloves, help relieve hand pain and swelling caused by arthritis, promote blood circulation, relax muscle and reduce hand fatigue.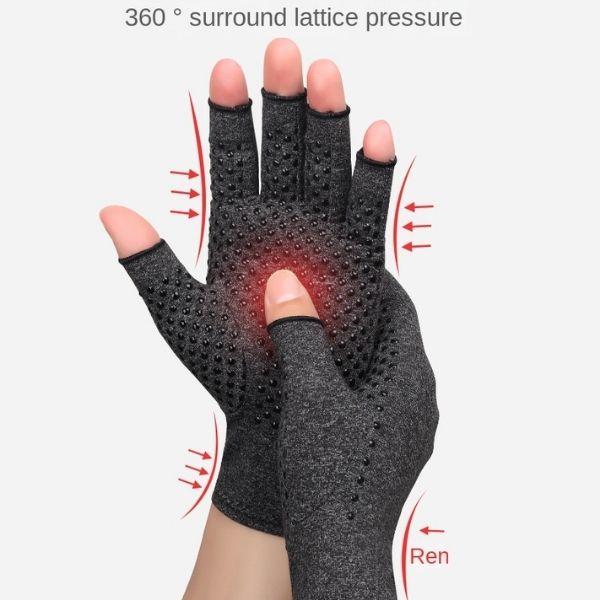 😞 Relieves Aches & Pains With Grip 😍
When your hand is hurted, it help distract your attention.
Provides extra support for the thumb, fingers, wrists and joints by providing gentle compression focusing on pressure points.
🧤 Helps improve circulation.
🧤 Promotes healing.
🧤 Helps provide more secure grip.
🧤 Comfortable open finger- tip style.
🧤 Recommended for arthritis or limited hand mobility.
🧤 Rubber strips provide increased grip.
🧤 Perfect for arthritis, carpal tunnel, gym and sports.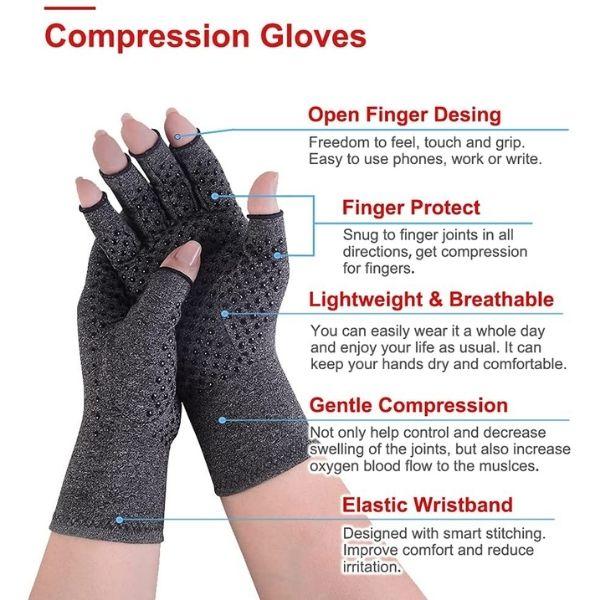 👌 Retain Finger Movement For Typing & Comfortable Breathable Fabric! ✌️
The open fingertip desian allows normal activity as usual. You can click phone screen, type, tie your shoes and pick up the glass jar without having to worry about groping or slipping. No any compromise to hand movement. This allows you to focus on what really matters in your life! Suitable for injury recovery, household, office, riding and other outdoor activities.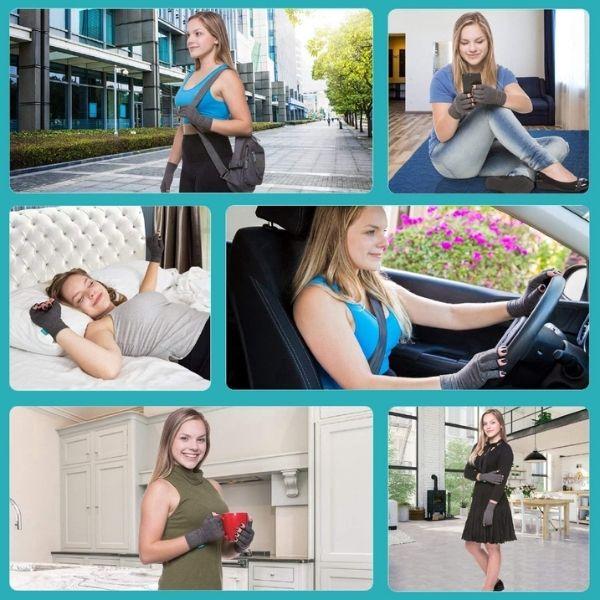 👩 Unisex Use – Versatile Color 🧑
Our gloves are great for men and women alike, young or old. Gray and black color also ensures you can wear these gloves with any outfit for any occasion — from a jog in the park to a casual Friday in the office. You'll never look out of place(and the fingerless design adds some edge to your look). 
📏 Find Your Size 📏
Measure the width of your palm, from one end of your palm to the other, to find your glove size. It's that simple and infallible .  We offer three size selections:
Small: Up to 3.13 in(7.5 cm)
Medium:Up to 3.5 in (8.9 cm)
Large:Up to 4 in (10.1 cm)