Slip this enchanting magical butterflies into your next birthday card, wedding card, book or just in your hand.
When this is opened, the butterflies will fly away automatically, you don't have to do anything for this! Everyone will be surprised.
Make surprises even more special with our magic butterfly, no one will forget the moment.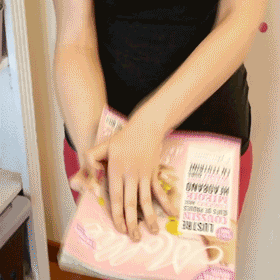 The magical butterflies really fly up to 6 meters in the air.
Just spin, place in a card or book and when the receiver opens it – Boom! The butterflies fly out.
Of course you can also just hold it in your hand and let it go. It really works all by itself! And it can be used again and again.
How do you use these magical butterflies?
Wind the elastic about 30 times and place the magic butterfly in a card or book, of course you can also hold it in your hand.
Can be used again and again. You will receive random butterflies.
You will receive 10 pieces (or choose 25 or even 50!)
Random colors
Infinitely reusable
Dimensions approximately 7 x 10cm
Everyone loves these cute butterflies!
Choose 10 pieces or go for the discount package of 25 pieces or get the family package of 50 pcs!