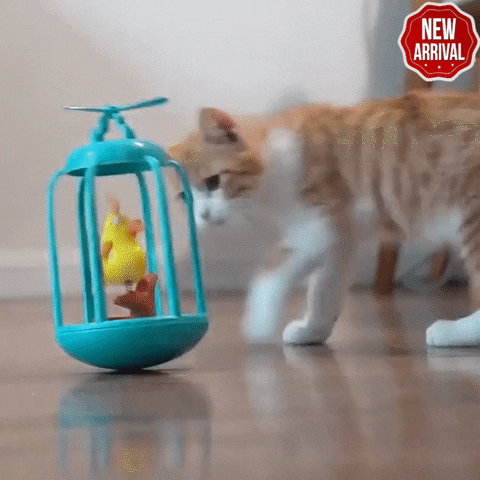 ⚡️Highlights:
Multi functional cat toy: Unbeatable design, rolling windmill, different kitten teasing element, super attractive to cats, enjoy it with endless fun.
Tumbler style design: It has self balancing design, can swing in free style, unbeatable in playing time.

Fancy voice function: Switch on the generator, when cat touches the toy, it will make sound of bird voice.
Bird cage design: When kitty catches the bird, the bird can swing irregularly, will attract the cat with more fun.
Easy assemble: It's made of environmental material, durable and healthy. Take out of box then easy assemble for cats.
Button battery inside used for bird voice.
📦 Package: 1 x toy with nice package box
Package Dimensions :
9.06 x 4.76 x 4.72 inches; 5.61 Ounces